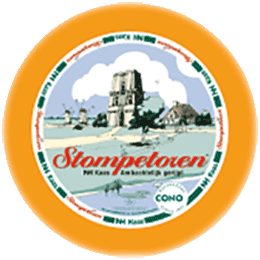 Ingredients
3 tablespoons of maple syrup
11/2 tablespoon of dijon mustard
1 clove of garlic, finely chopped
2 tablespoons of olive oil
3 tablespoons of balsamic vinegar
salt and pepper to taste
1 head of iceberg lettuce, cut into four portions
150 grams of finely chopped apple
75 grams of dried cranberries
75 grams of fried bacon cut into pieces
115 grams of grated Stompetoren Light Extra Matured
Portions: 4
Preparation time: 15 minutes
Preparation
1. Combine the syrup, mustard and garlic in a medium bowl. Slowly beat in the olive oil and then the vinegar. Add salt and pepper to taste.
2. Place the four portions of chopped lettuce on salad plates. Top with apple, cranberries, bacon and finally Stompetoren. Drizzle the salad with the dressing.
Everything worked out? We are very curious about your creations. Share your dish with us on Facebook!