Burgers with sautéed mushrooms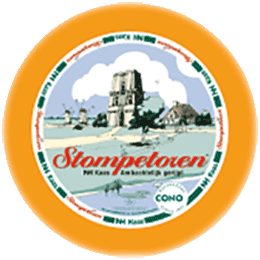 Ingredients
600 grams of ground beef
2 tablespoons of butter
230 grams of sliced mushrooms
1 large clove of garlic
1/2 teaspoon of salt
1 tablespoon of balsamic vinegar
115 grams of thinly sliced Stompetoren Matured
Portions: 4
Preparation time: 15 minutes
Kooktijd: 15 minuten
Preparation
1. Make four hamburgers from the ground beef.
2. Melt the butter in a large saucepan over medium heat and sauté the mushrooms with garlic and salt for six minutes, or sauté until the mushrooms are lightly browned and soft. Add vinegar and cook until the moisture has evaporated, then keep the mushroom mix warm.
3. Grill or bake the burgers until they reach the desired doneness to have. Cover with sliced Stompetoren and bake until the cheese has melted (the cheese retains its shape).
4. Place the burgers on the buns and top with the mushroom mix. Garnish with lettuce, tomato and / or red onion if desired.
Everything worked out? We are very curious about your creations. Share your dish with us on Facebook!