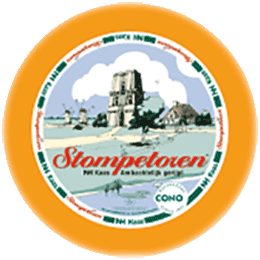 Ingredients
1 kilo ground beef
1 medium onion, chopped
1 large green pepper, chopped
3 large garlic cloves, finely chopped
1 (800 gram) can of tomato pulp
2 tablespoons chili powder
1 1/2 tablespoons of ground cumin
1 1/2 teaspoons of salt
2 (400 gram) tins of red kidney beans, rinsed and drained
8 tortillas
230 grams of grated Stompetoren Young Matured
Portions: 8
Preparation time: 15 minutes
Cooking time: 40 minutes
Preparation
Brown the ground beef in a large frying pan over medium heat. If necessary, drain excess moisture. Add onion, bell pepper and garlic and fry for five minutes over medium heat. Then add chili powder, cumin, tomatoes and salt. Bring to a boil over high heat, then reduce heat and simmer for 30 minutes. Stir now and then. Then add the beans and simmer for another five minutes until the beans are warm.
Spread the mixture evenly over the tortillas. Sprinkle with grated Stompetoren and garnish with red onion and lettuce if desired. Fold the bottom of the tortillas inward and roll up so that the top remains open.
Everything worked out? We are very curious about your creations. Share your dish with us on Facebook!