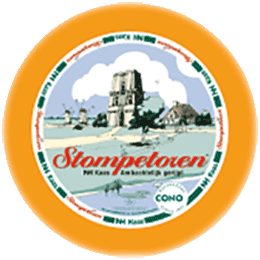 Boodschappen
12 hard cooked eggs, pealed in cut through in length.
120 ml mayonnaise
60 grams shredded Stompetoren Old
75 grams crumbled baked bacon
2 tablespoons sweet pickle relish
1 tablespoon mustard
3 sliced spring onions (optional)
Porties: 12
Bereidingstijd: 20 minuten
Bereiding
1. Remove the yolks and keep the white parts. Mash the yolks softly in a small cup and add, while stirring, the other ingredients.
2. Move the mixture with a spoon to the white parts and top it off with the Stompetoren, bacon and the onions. Keep the Smoked deviled eggs in the fridge until serving.
Alles gelukt? Wij zijn heel benieuwd naar jouw creaties. Deel je gerecht met ons op Facebook!